Sometimes you are going along just fine down the beautiful road of life. Then you hit a pothole or get a flat tire. What do you do in those situations when the rubber meets the proverbial road? How do you handle things thrown at you in life?
Loss of mother when I was 8
Alcoholic and Verbally abusive father
 Stalled career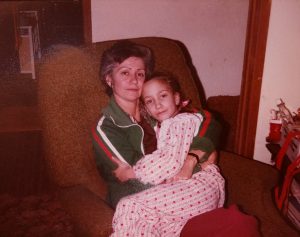 I have been very fortunate through the years. I like to owe some of the credit to what I am convinced is my Mother who works overtime as my Guardian Angel. I had so many adopted moms, dads and families. Life definately is what you make it. If it gives you lemons, make lemonade. Then call a friend to bring the vodka.
So right now I don't have any lemons. I wish I had lemonade. I have a gorgeous view of the Carpathian Mountains.  We are stranded on the side of a Romanian road with a flat tire. We have called Sixt rental car roadside assistance and now we wait.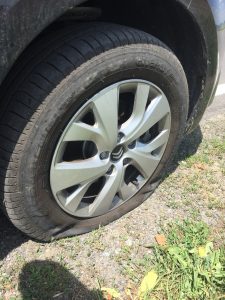 The view is amazing. I hear the clicking of the hazard lights, a cricket or grasshopper moving its legs, birds chirping, cars passing by us, insects flying around. I pray that I don't get stung by any bees.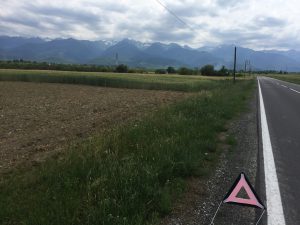 Bob is frustrated, he can't get the spare tire off, so we have to wait for help. I am also frustrated but accepting that this shit happens and so we wait. We have food in the car and a huge 5 liter bottle of water. So we chill! Tick, tick goes the blinker.
What do you do when faced with a loved ones death? How do you overcome the mean and hurtful things people say in this world? What do you do when you are at a crossroads in your life? One thing in my life that has been a constant is the huge network of friends that I have made. Whatever point you are at in your life, I hope you can rely on a friend and be a friend to those around you.
I think the difference between Bob and I right now is our sense of helplessness. Bob is frustrated because he, the engineer, can't fix the problem.  Instead he has to wait for help to arrive. This is an unfamiliar state for my husband to be in. I am relaxed and not panicking because Bob is here. When I've previously been on my own and had car trouble it was a different story. Right now, we are in Transylvania, Romania. The tire is flat. We have done all we can do. So we wait for the matter to get resolved. In the meantime I fire up my Kindle.
We could have stayed home today in our controlled environment, but then we wouldn't be having this experience. Too many people stay at home and don't give things a chance. I challenge you! Leave what is comfortable and explore the unknown. Shit can happen anywhere: flat tires, lost luggage and phones not working.
I'd rather be on a Romanian highway listening to the grasshoppers and thinking of how good that lemonade is going to taste when this chapter of our adventure has came to a close.