Our first trip to Croatia was in the fall of 2011. Flying into Zagreb airport, we immediately embarked on a week-long road trip. Our route took us to an amazing national park (Plitvice), then a seaside Istrian town (Rovinj), and a mountain lake resort in neighboring Slovenia (Lake Bled) before arriving back in the Croatian capital for our return flight home. We had no intentions of entering the Zagreb city center, but we were early and thought it would be better than wasting time in an airport bar. After finding suitable parking, we explored the area immediately surrounding the central train station and Tomislav Square. Our short visit that afternoon consisted of little more than walking around, taking a few photos, and visiting a cafe for a drink and a bathroom before continuing to the airport. However, both Fara and I left with an inexplicable feeling that there was something special about Zagreb and we had to come back for another visit. Fast forward to early spring 2018, we're only a few months into our world tour and finally making good on our vow to return since that chance encounter more than six and a half years earlier. Our intention was to spend a couple of weeks exploring Zagreb before continuing on to other locations in the Balkans and Eastern Europe. Instead, it became our temporary home base for the rest of the spring and into summer. As I write this in March 2019, we're now planning a return trip for next month.
I've rewritten this post countless times since my most recent Balkan installment, intending "BAtB: Croatia" to be the conclusion of the series. Each time, I would throw away a draft out of frustration as it devolved into yet another boring travelogue chronicling where we went or what we did ("we traveled to Split and went on an island hopping tour, then we went to Zadar and…"). Nothing I put into words seemed to convey what I really wanted to say. Writers block set in worse than I'd ever experienced, so I put it away. As has been evident with my latest gap in posting, this has kept me from publishing much of anything in the last few months. I say this not to use it as an excuse, but instead as the premise to celebrate finally finding the intent of this post and unblocking the flow of words out of my head onto the screen.
In our travels, a destination will occasionally inspire one of us to say to the other, "I think we could move here" and rarely was there much disagreement. We felt this in that initial visit to Zagreb, although it wasn't until returning last year that those feelings could be put into words. Constant radio advertisements promoting residency opportunities for foreign workers during a trip to New Zealand prompted nervous jokes between us about checking into it when we returned home. A casual perusal of listings in a UK real estate agency window led to the shocking realization that we could move there if we wanted to because long term housing in a certain seaside town could be within our budget. Last month, a trip to Barcelona has us seriously considering how much longer we want to be without a more permanent home base and a place to call home. I feel the need to explore why one place feels like home while another is only a nice place to visit, but I couldn't imagine living there. Two words keep coming to mind, the first is "community" and its antonym "isolation".
A place feels like it has community when…
By definition, community is all about people. We have been fortunate to already know people living in a few places we've visited. At other times, we've had friends on vacation temporarily join our travels. In these cases, it only makes sense that the place involved would have a sense of community. How then, do you find community when you visit somewhere new and there isn't a built in group of friends waiting there?
Having a place to connect to people is key. We often find community when the village, town, or neighborhood we are in also has nearby shops, cafes, restaurants and other places we frequent. While honeymooning in Paris, we stopped at the same bakery near our hotel each morning. After only a few days, the staff had our favorite pastries waiting for us despite never knowing us by name. It made us feel like we belonged, even if it was only temporarily. While only surprising at first, we've found connection through the Airbnb hosts we've stayed with. Often we already have a love of travel and meeting new people in common.
Once you find the place to connect, you need to be able to communicate. Being somewhat typical Americans, we can only claim fluency in English. Between the two of us we have enough basic Spanish and French to converse with locals and a basis for getting our point across in other Latin based languages. I don't say this to infer that we only feel community if we can get by with just English. We've had many memorable encounters crossing paths with people where our only method of communication is a few basic phrases and a lot of pointing and gesturing. Often the other person is as interested in us as we are to them that they want to try and meet our language gap somewhere in the middle.
One reason we travel is to experience different cultures. As a visitor, these often are found as shallow and sanitized "tourist cultural experiences". To feel community, one needs to find culture as the local residents experience it. One our most memorable experiences was with a local version of Carnival in Southwest France where we were not only invited in with open arms, but were treated like honored guests by everyone we met.
What about isolation?
While I find feeling community is dependent primarily on the people we meet, feelings of isolation can come from many sources. Interactions with people are still meaningful. Constant exposure to unfriendly people who give you blank stares of bewilderment when you can't speak their language to ask if you can take part in their local festival would turn anyone off from thinking a place they visit could ever feel like home.
There can also be feelings of isolation that come from difficulties involved in performing a seemingly trivial task. In an event that we will call the "lemon incident" a dish we were making required the purchase of a lemon. The village convenience store had only an empty bin where there was fruit the day before. Traveling to the larger town about 20 minutes away, we found that all three grocery stores there were also lemon-free. We eventually found them in the much larger city over 45 minutes away. Due to the difficulty we had, that little corner of Eastern Europe will never evoke feelings of home.
As I was reminiscing about the places we've visited and evaluating how at home I felt in each one. I recalled a time where the location seemed to tick all the boxes of somewhere I would feel at home, but I was still isolated and couldn't wait to move on. It was a place we'd lived before, with several friends in the area, and it even was somewhere I'd felt at home in the past. It was impossible to see at the time, but the isolation was coming from within and my own emotional state was keeping me from feeling like I was home again.
Bringing it all home (pun intended)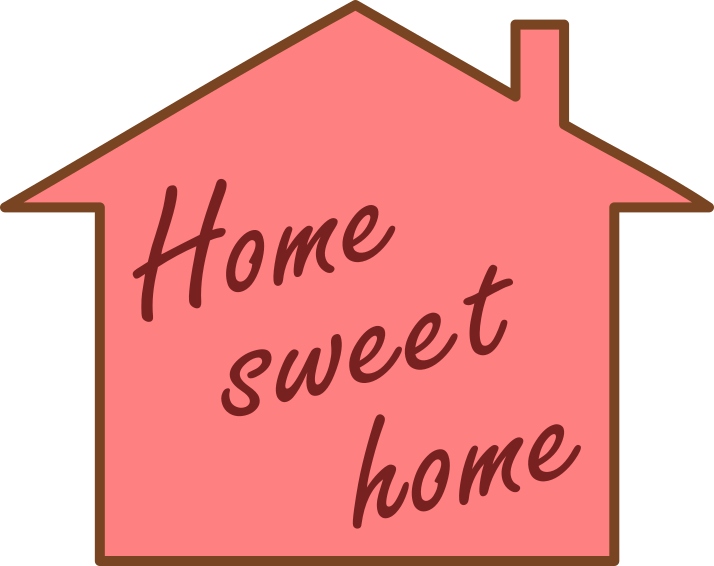 I'm not sure I was successful in describing why some places feel like home and others don't. My engineering brain wants analysis, but of course that is impossible with something as intangible as a feeling. I do believe that community and isolation are key factors and powerful enough to draw us back to certain places repeatedly. I find it kind of ironic considering I'm an introvert and don't want to believe that interactions with other people are as important as they really are. Most important, putting this all down on paper has finally broken the logjam in my brain. Until next time…